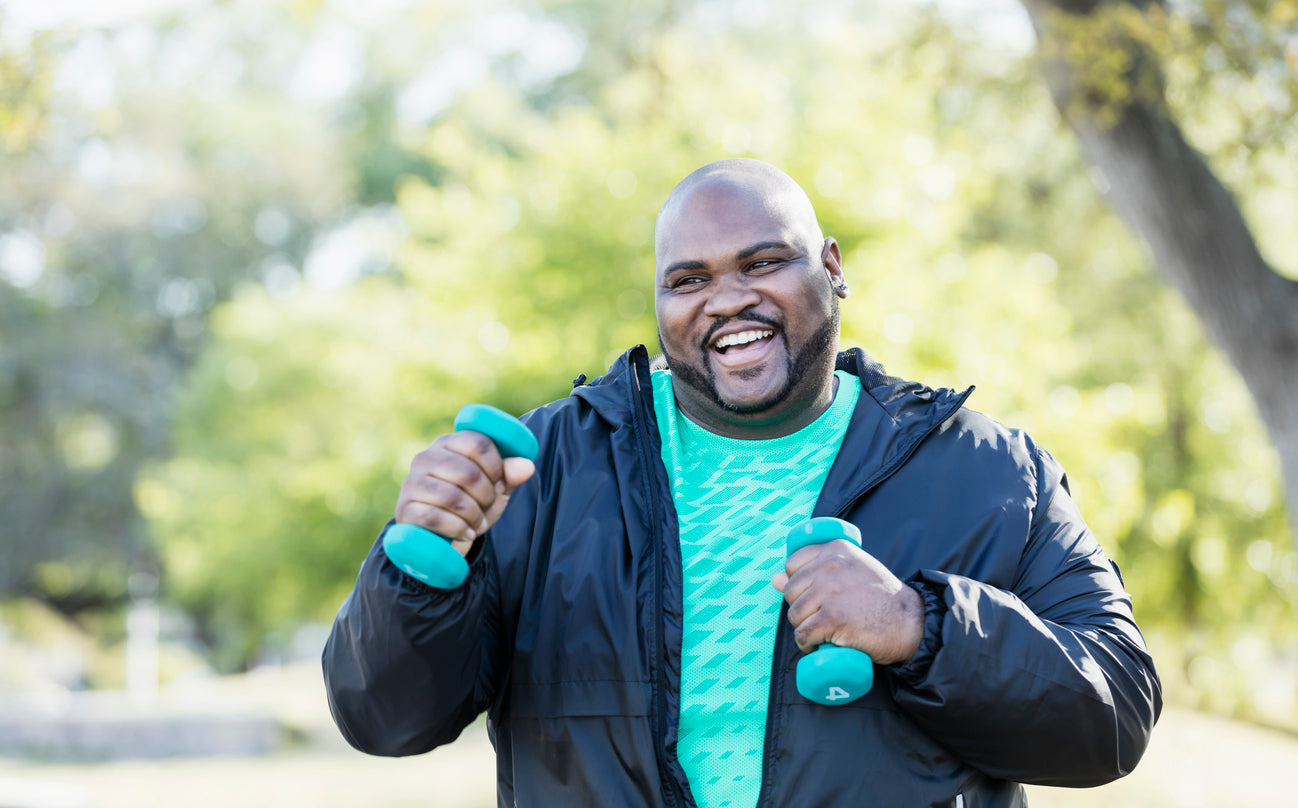 There are many reasons why people set out on a weight loss journey. Some choose to lose weight for their health-related concerns, while others simply want to change their appearance. Regardless of why someone begins a weight loss journey, we can all agree that it's a long and difficult road. In this blog, we'll explore some of the most common weight loss challenges, and how to overcome them with the right on-the-go weight loss snack.
What are Common Weight Loss Challenges
The challenges of losing weight can be overwhelming, no matter how much motivation and support you have. Thankfully, there is no shortage of information that can help you on your journey. Below, we have included a few common obstacles that make it hard to lose weight.
The top challenge concerning weight loss is a lack of time. If you're busy and pressed for time, even small changes can seem like an insurmountable task. You need to find ways that make healthy eating easy - such as prepping meals ahead of time or stocking up on healthy high-protein, low-carb snacks so they're always within reach when hunger strikes.
Another common weight loss challenge is the prevalence of unhealthy eating practices. This could encapsulate anything from undereating to emotional overeating, and both have a negative impact on your weight loss experience. It is crucial to your overall health to eat a balanced diet and regular meals. When your eating habits are unhealthy, you will crave foods that aren't good for you, you'll overeat, and you'll feel worse when you should feel better.
Incorporating healthy high protein snacks into your diet is a great way to manage food cravings during weight loss. With the right substitute for unhealthy snacks, you can ensure your weight loss journey is enriching and enjoyable!
What Protein Snacks are Good for Weight Loss?
There are many healthy snacks that will help you with weight loss. These can include, but aren't limited to, nuts, fruits, and vegetables. But no will give you the benefits of high-protein, low calorie, and low carb meat snacks for weight loss.
Incorporating StickIt Snack's healthy meat stick, an on-the-go weight loss snack, can help you ensure you are getting everything you need to succeed. Our lean beef meat sticks are packed with dietary fiber, healthy fats, and protein to help you stick it to food cravings. In addition to lean beef, our weight loss snacks are made with chia seeds, a source of omega-3 fatty acids for improved cardiovascular health and brown rice rich in potassium. Our other superfood ingredients make our high-protein meat snacks a great source of essential vitamins and minerals like iodine, manganese, and folate. All these nutrients combine to give you higher energy levels and less cravings!
How To Snack on a Diet
Snacking is an important part of a healthy diet. It's not just about keeping your metabolism going, but also about avoiding overeating at mealtimes, keeping your energy levels up, and preventing hunger pangs. The key to snacking on a diet is finding healthy snacks that are low in calories but high in nutrients.
If you're looking for ideas, consider our four flavors of healthy beef sticks as they make great on-the-go snacks. Just remember, each StickIt is only 150 calories and contains an incredible 13 grams of protein! Our meat snacks for weight loss management are gluten- and soy-free, keto-friendly, and contain zero trans fats. 
Not sure which flavor you'd like to try? Consider a StickIt variety snack pack!
What Makes a Good On-The-Go Snack?
Part of our mission at StickIt Snacks is to make healthy eating and snacking easy, that's why we've dedicated ourselves to making filling meat snacks that can travel with you, wherever you go. As much as we recommend choosing our healthy meat sticks as your go-to weight loss snack, we understand that variety is the spice of life. When exploring your on-the-go snacking options, make sure you consider the snack factors to find the best fit:
Weight loss snacks should be easy to carry – Hunger and food cravings can't be controlled, so you need an easy-access healthy snack on hand. You want something that isn't bulky and can fit in your purse or backpack easily.
Always choose high-protein snacks - Protein is an important part of any diet because it helps keep you feeling full for longer. Beef sticks are a great high-protein snack option, but you may want to add other shelf-stable foods like nuts to your collection of healthy snacks.
Look for a low calorie and carb count – Have a snack on hand that is low calorie and low carb is a great way to stick to any diet. StickIt beef sticks are keto-friendly and go well with cheese crisps and low carb salty snacks.
High Protein, Low Calorie Meat Snacks on a Diet
StickIt Snacks are the perfect on-the-go weight loss snack. With their high protein, low calorie, and low carb formula, these meat sticks will help you stick to your diet while keeping you fuller, longer. They're easy to carry and come in four delicious flavors, making them a versatile and satisfying snack option.
So why not give StickIt Snacks a try? With their nutrient-packed ingredients and convenient packaging, they're sure to become your new favorite go-to snack for weight loss and overall healthy eating. Start your journey towards a healthier lifestyle today with StickIt Snacks!