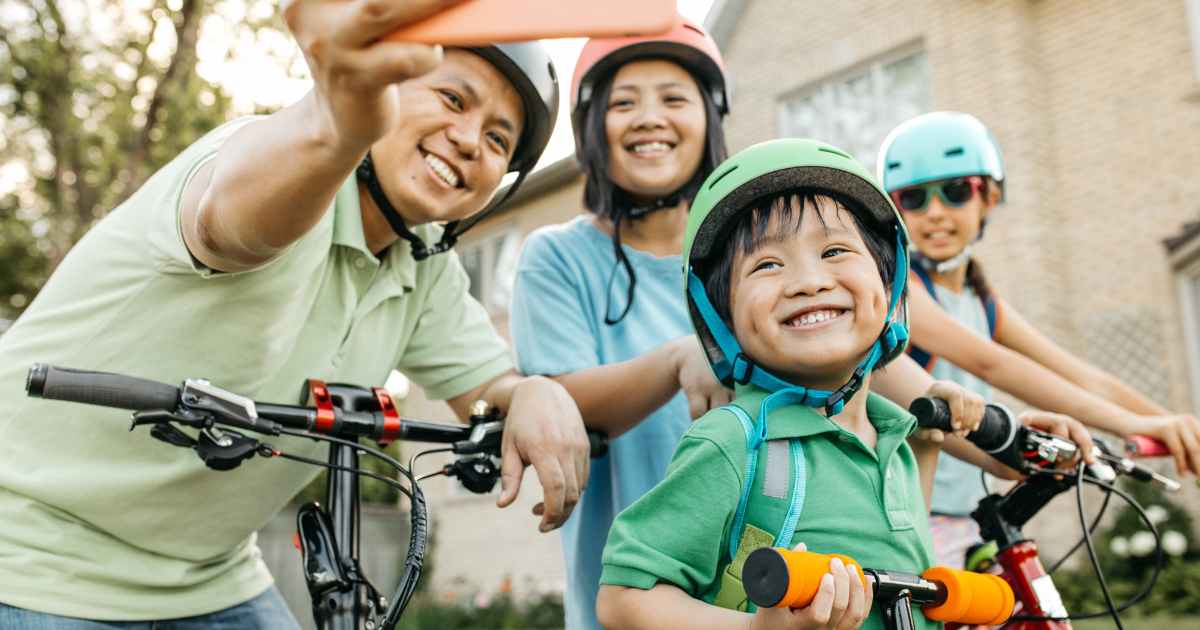 As a mom of an active family, finding healthy snacks that are convenient, delicious, and loved by everyone can sometimes feel like an impossible task. However, StickIt Snacks is here to revolutionize your snacking game. Designed by a doctor specifically for active individuals and families, StickIt Snacks is dedicated to providing wholesome and nutritious snacks that fuel your family's adventures. Let's explore why StickIt Snacks' beef sticks make the best healthy bites for busy families.
The Unique Demands of Active Family Life
Being a mom in an active family is a juggling act. From the moment you wake up to the moment you finally collapse into bed, your days are filled with a whirlwind of responsibilities. Between managing work, shuttling the kids to school, attending their extracurricular activities, and finding quality family time, it's no wonder that sometimes nutrition takes a backseat to convenience. In the midst of this chaos, it can be tempting to grab whatever snack is within reach, regardless of its nutritional value.
However, StickIt Snacks recognizes the unique demands of active family life and aims to provide a solution that bridges the gap between convenience and nutrition. We understand that as a busy mom, you want the best for your family, including their snacking choices. StickIt Snacks are specifically crafted to meet the needs of busy families, offering a quick and easy solution to the snack-time dilemma.

The StickIt Snacks Difference
What sets StickIt Snacks apart from other snack options? It's their unwavering commitment to health and convenience. With StickIt Snacks, you don't have to sacrifice one for the other. These beef sticks come in a variety of flavors and options, including Original Smoked Beef, Teriyaki, Barbecue, and Jalapeno.
These snacks are designed to nourish your loved ones' bodies, even on the go. Each beef stick is carefully crafted using high-quality ingredients that pack a punch of nutrition. Whether it's the lean beef providing a good source of protein, chia seeds delivering omega-3 fatty acids and fiber, brown rice offering complex carbohydrates, or the added benefits of sea salt, banana, and beets, StickIt Snacks are a powerhouse of essential nutrients. Every ingredient was specially selected for our doctor-formulated beef sticks to support overall health, digestion, energy, and muscle recovery.
Benefits for Busy Moms
Time is a precious commodity for moms, and StickIt Snacks understands that. With their easy grab-and-go packaging, these snacks save you precious time and effort. Whether you're rushing to pick up the kids from practice, heading out on a family hike, or packing snacks for a road trip, StickIt Snacks are conveniently portable, making them the perfect snack companion for your busy lifestyle.
Nutrition is another essential aspect, especially when it comes to feeding your growing and active family. StickIt Snacks are packed with essential nutrients and wholesome ingredients, ensuring that your family gets the fuel they need to thrive. Say goodbye to empty calories and hello to a nutrient-dense snack that keeps your family energized and satisfied.
Versatility is yet another benefit of StickIt Snacks. These beef sticks are suitable for various activities and occasions. Whether it's a mid-morning snack, an afternoon pick-me-up, or a protein boost after a workout, StickIt Snacks have got you covered. They're perfect for school lunches, family outings, sports practices, and everything in between.
Kid-Friendly Snacks That Picky Eaters Love
We all know that getting kids to eat healthy foods can be a daunting task, especially when they have a tendency to be picky eaters. Convincing them to choose nutritious options over sugary snacks or ultra-processed treats often feels like an uphill battle. However, StickIt Snacks is here to change that narrative and make healthy snacking enjoyable for even the most selective little eaters.
The ingenious part is that even the pickiest eaters won't detect the presence of these nutrient powerhouses in StickIt Snacks. The flavors of the snacks cleverly mask the taste and texture of beets and chia seeds, ensuring that kids won't be put off by unfamiliar ingredients. Instead, they'll simply enjoy the delicious flavors without even realizing they're consuming something so nutritious.

Making Healthy Choices Accessible
StickIt Snacks is committed to making healthy choices accessible for all families. We understand that convenience plays a crucial role in maintaining a healthy lifestyle. That's why StickIt Snacks are readily available and easily accessible. You can conveniently order StickIt variety packs and subscribe to our snack plans, ensuring that your pantry is always stocked with these delicious and nutritious bites that support your overall health!
Keep Your Family Moving with StickIt Snacks
StickIt Snacks have truly redefined snacking for active families. They provide a quick and convenient solution for busy moms who want to prioritize their family's health without compromising on taste or convenience. By incorporating StickIt Snacks into your family's routine, you can feel confident that you're fueling your loved ones with the best healthy bites available.
So, why wait? Try StickIt Snacks today and experience the difference for yourself. Your family's health and happiness are worth it. Let StickIt Snacks be your go-to snack option, and keep your family moving towards a healthier and more active lifestyle.